Catch up on our recent newsletters
Here you will find an archive of our previous newsletters, bare in mind any offers or promotions may now be expired
Latest Scanshots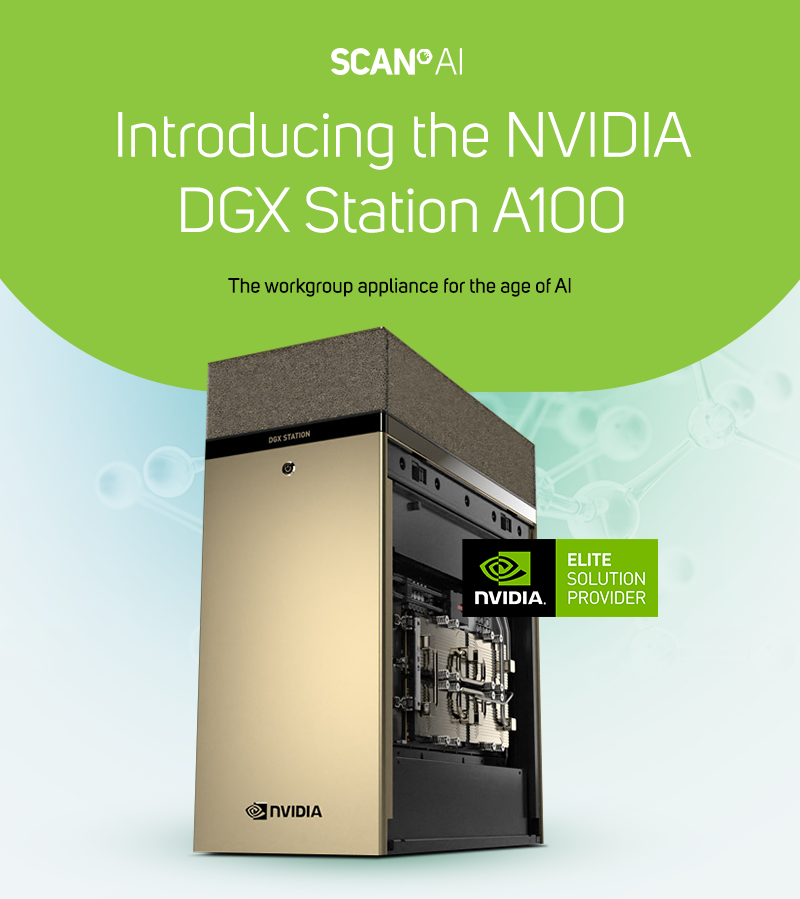 AI helps organisations solve their greatest challenges, beating the competition and delivering the best solutions to their customers. The DGX Station A100 is the latest workgroup appliance for developing and deploying AI inside your organisation.

Want to get a better understanding of Deep Learning & AI? Read our beginner's guide
READ MORE >
An AI Data Centre-In-A-Box
Data centre performance without the data centre
The NVIDIA DGX Station A100 provides data centre class AI server capabilities in a workstation form factor, suitable for use in a standard office environment without specialised power and cooling.
WATCH VIDEO >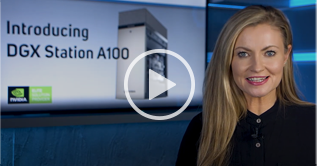 Specification
Its design includes four ultra-powerful NVIDIA A100 Tensor Core GPUs – with either 40 or 80GB of GPU memory; a 64-core server-grade CPU, NVMe storage, and PCIe Gen4 buses. The DGX Station also includes a Baseboard Management Controller (BMC) allowing system administrators to perform any required tasks over a remote connection. The four NVLink interconnected GPUs, deliver 2.5 petaFLOPS of performance and support multi-instance GPU (MIG), offering 28 separate GPU devices for parallel jobs and multiple users without impacting system performance.
At a glance, the DGX Station A100:
• Offers an AI workgroup server delivering 2.6 petaFLOPS of performance that your team can use without limits for training, inference and data analytics

• Server-grade, plug-and-go, and does not require data centre power and cooling

• The world's only workstation-style system with four fully interconnected NVIDIA A100 Tensor Core GPUs and up to 320GB of GPU memory

• Delivers a fast-track to AI transformation
AI Supercomputing for Data Science Teams

Data Center Performance without the Data Center

An AI appliance you can place anywhere

Bigger Models, faster answers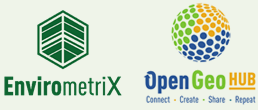 EnvirometriX & OpenGeoHub
EnvirometriX and OpenGeoHub, along with a variety of other organisations, have teamed up to start a global predictive vegetation and soil mapping system. By using state-of-the-art machine-learning mapping applications, complete and consistent global data can now be used by researchers and businesses.
FIND OUT MORE >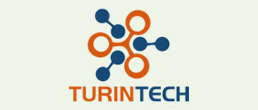 TurinTech
TurinTech is a deep tech company that uses Artificial Intelligence to crease and optimise AI automatically, empowering enterprise to transform their business with smart and efficient AI solutions. By automating the entire life cycle of creating, optimising and deploying AI, TurinTech helps businesses gain valuable insights from data and build optimal models with easy integration.
FIND OUT MORE >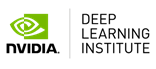 NVIDIA Online DLI with Scan
25th March 2021

Join Scan, NVIDIA and Run:AI to learn the Fundamentals of Deep Learning for Multi-GPUs. Upon completion of this instructor led online workshop, you will be able to effectively parallelise the training of deep neural networks using Horovod.
FIND OUT MORE >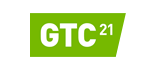 NVIDIA GTC 2021
12th – 16th April 2021

Join NVIDIA in inventing the future together at GTC, the conference for AI innovators, technologists, and creatives. You are guaranteed to hear about the latest breakthroughs in AI, data centre, accelerated computing, healthcare, intelligence networking, game development and more.
FIND OUT MORE >

Check out the latest content from our Scan Business YouTube channel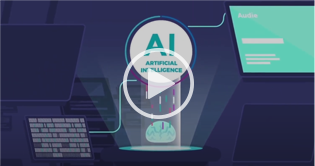 Inside AI - Episode 3
A closer look at how AI & Machine Learning is being used in retail.
WATCH VIDEO >
Custom Scan A100 Training Systems
In addition to the NVIDIA DGX A100 universal system for AI infrastructure we also have developed a range of training systems powered by the NVIDIA A100 GPU.
WATCH VIDEO >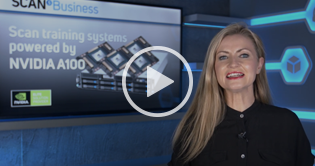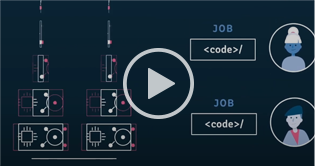 Run:AI - NVIDIA Online DLI with Scan
Simplifying sharing GPUs in Multi-GPU environments with Run:AI.
WATCH VIDEO >
Follow Scan Computers on: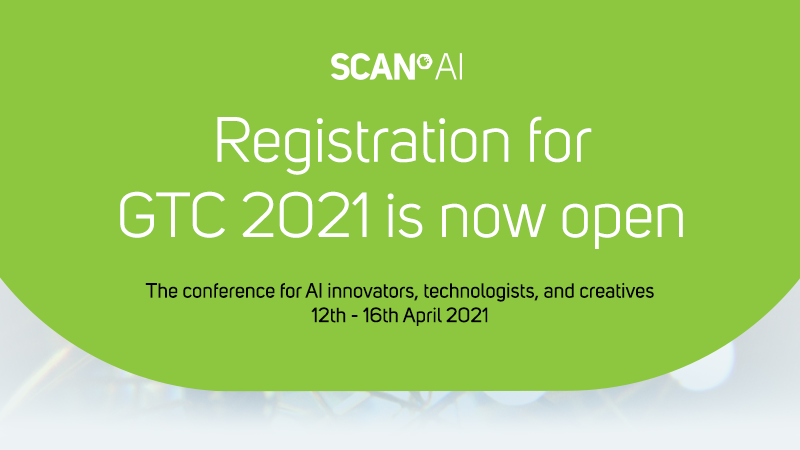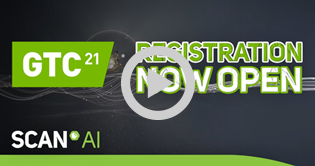 Scan AI Solutions
Deep Learning and AI has an increasing relevance and growth in many industry sectors, as the technology advances and offers ever faster time to results and greater depth of insight from data.

Scan is a leading supplier within this market and helps customers along their AI journey. The Scan AI Ecosystem includes NVIDIA appliances, bespoke solutions, both onsite and in the cloud.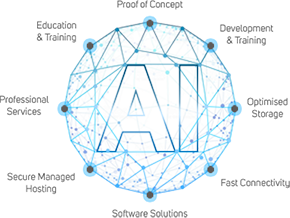 EXPLORE AI ECOSYSTEM >
BEGINNER'S GUIDE TO AI >

Vet-AI
Vet-AI is a tech company with the goal of making animal care more accessible and affordable. Their first flagship app Joii launched in 2019 and has been a major success. As well as having over 100,000 registered pets, it has partnered with both Animal Friends and the PDSA.
FIND OUT MORE >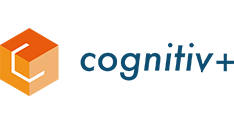 Cognitiv+
Cognitiv+ is an organisation that specialises in Natural Language Processing, Vision AI and Deep learning for document analysis. With this expertise they have emerged as experts in building AI solutions for document review, analysis and regulatory compliance.
FIND OUT MORE >
Check out the latest content from our Scan Business YouTube channel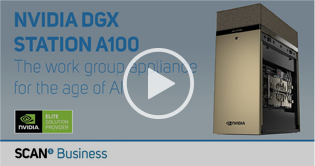 NVIDIA DGX Station A100
In this video we introduce the NVIDIA DGX Station A100 - the work group appliance for the age of AI.
WATCH VIDEO >
Scan Business - Welcome To Our YouTube Channel
In this video our presenter Nikki takes you through the catalouge of videos that our Scan Business YouTube has to offer.
WATCH VIDEO >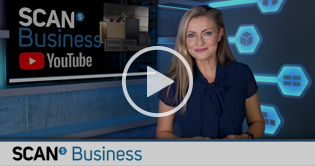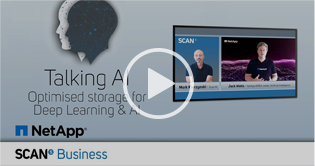 The need for Data Management in an AI World
On this episode of "Talking AI" Mark Klarzynski, Scans storage specialist, sat down for an interview with Jack Watts, AI EMEA Leader at NetApp.
WATCH VIDEO >
Follow Scan Computers on: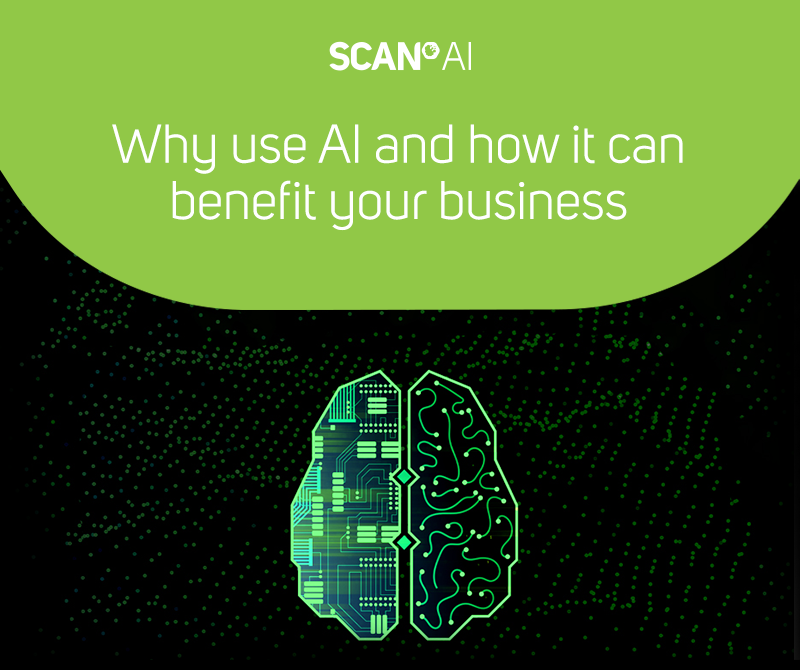 The best decisions made in any business or organisation are those that are supported by analysis of the data that the company has at its disposal. In most cases, an average business may only ever analyse 10-20% of its data, whether this be sales figures, customer habits, demographic or geographic trends. Greater analysis of the data within your organisation allows you to understand what parameters drive your success, or cause you issues – the deep you analyse the more insight you get and the better decision, changes and improvements you can make.
Scan AI Solutions
An ever-increasing number of businesses are turning to deep learning and AI to solve their greatest challenges, beat the competition and deliver the best solutions to their customers. Whether optimising operations with powerful and fast analytics solutions, enabling more accurate faster diagnoses in healthcare, delivering personalised customer experiences in retail, when powerful AI-driven platforms are integrated into existing workflows, business is improved and industry is transformed.

Discover Real World Case Studies
At Scan we have the pleasure of working with organisations all over the globe who are using machine learning, deep learning and AI to change the world we live in, regardless of the vertical. Below we have featured some of these organisations, with the intention of showcasing their unique stories.
Bering, iCaird & NHS Greater Glasgow & Clyde
Implementation of AI Technology in COVID-19 Diagnostics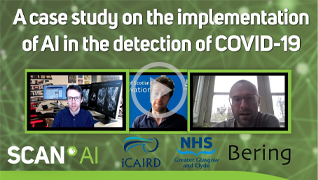 Oxford Robotics Institute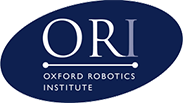 Learning to understand objects in images without supervision for robotics applications.
FIND OUT MORE >
King's College London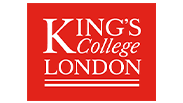 King's College London is bringing artificial intelligence in medical imaging allowing the results gained from X-rays, CT or MRI scans to be delivered immediately at the time of patient-doctor interaction.
FIND OUT MORE >
TurinTech

Learn how TurinTech enables businesses to automatically build accurate and explainable AI that runs faster. The answer is the Evolutionary Optimisation Platform.
FIND OUT MORE >
Vet-AI

Joii, which was developed in accordance with world-class vets, enables pet owners to make the best choice for their dog or cat.
FIND OUT MORE >

NVIDIA DGX Station A100
Workgroup appliance for the age of AI

With up to 320GB of total GPU memory, find out more about the NVIDIA DGX Station A100 here
FIND OUT MORE >
NVIDIA A30 Tensor Core GPU
The Data Centre Solution for Modern IT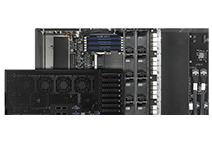 Find out more about our range of custom NVIDA A30 EGX solutions here
FIND OUT MORE >

Follow Scan Computers on:
Not signed up to our Scanshot newsletter?
Our Scanshot goes out to all subscribed customers, offering them the latest offers and keeping them up to date with the latest tech info.It's easy to opt out, simply click the link in our emails.