Catch up on our recent newsletters
Here you will find an archive of our previous newsletters, bare in mind any offers or promotions may now be expired
Latest Scanshots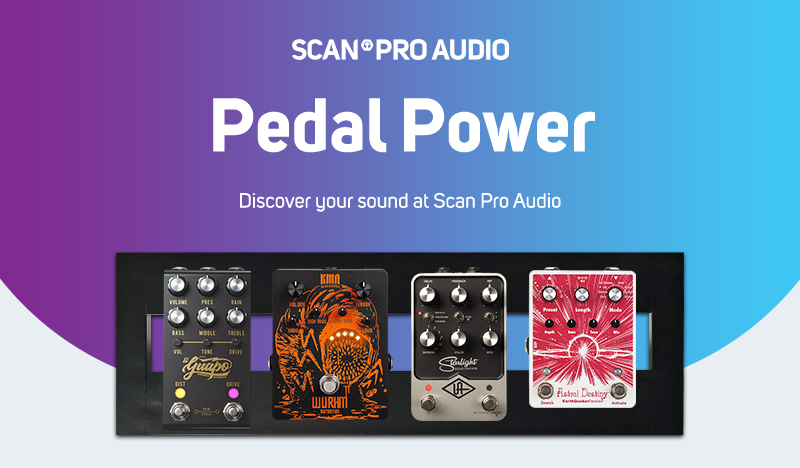 As guitarists we are unique in having so many options of how to shape our sound. Our resident pedal guru Stuart, who eats sleeps and breathes these beauties, believes we have everything you'll need to create your own unique tone.

If you're looking to build your own pedalboard, we've got you covered, with everything you need to connect/splice/house your pedals in any way you see fit.

Explore some of our finest pedals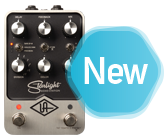 UAFX - Starlight Echo Station Delay Pedal
VIEW PEDAL >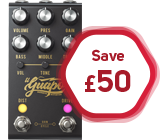 Jackson Audio 'El Guapo' Mateus Asato Signature Overdrive/ Distortion Pedal
VIEW PEDAL >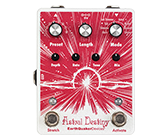 EarthQuaker Devices - 'Astral Destiny' Modulated Octave & Reverb Pedal
VIEW PEDAL >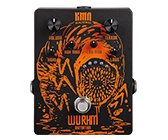 KMA Audio Machines - 'Wurhm' Limited Edition HM Distortion Pedal
VIEW PEDAL >
Why buy a guitar from a computer store?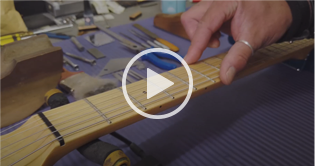 Find out more about the 22 step process that comes FREE with every guitar we sell…
FIND OUT MORE >
The final stage…
Capture your sound with the UK's finest Audio workstations from 3XS Systems.

Need some advice? Read our Audio workstation buyer's guide.
VIEW BUYERS GUIDE >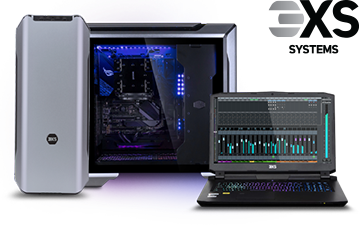 Check out the latest from Scan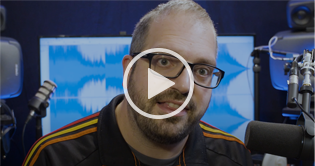 Rear Ported Studio Monitors CAN Work in ANY Room
We're here to tell you that you really don't need to worry about choosing some fantastic studio monitors because they are rear ported. Watch to find out more.
WATCH VIDEO >
Shure MV7 - Full Review
Shure's MV7 is a USB and XLR podcasting mic, inspired by the SM7B, but how does it stack up and how can you get the best tone at all settings?
WATCH VIDEO >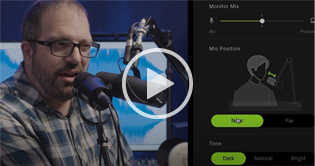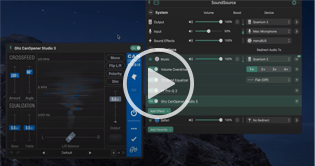 Process System Audio with Plugins (for FREE) AKA Systemwide without Sonarworks
Whether you use EQ for room correction, Headphone correction with Morphit or Waves NX, or a cross feed simulator like CanOpener Studio 3, it's easy to host plugins at the end of your mix bus or monitor bus, but what if you want to process other applications?
WATCH VIDEO >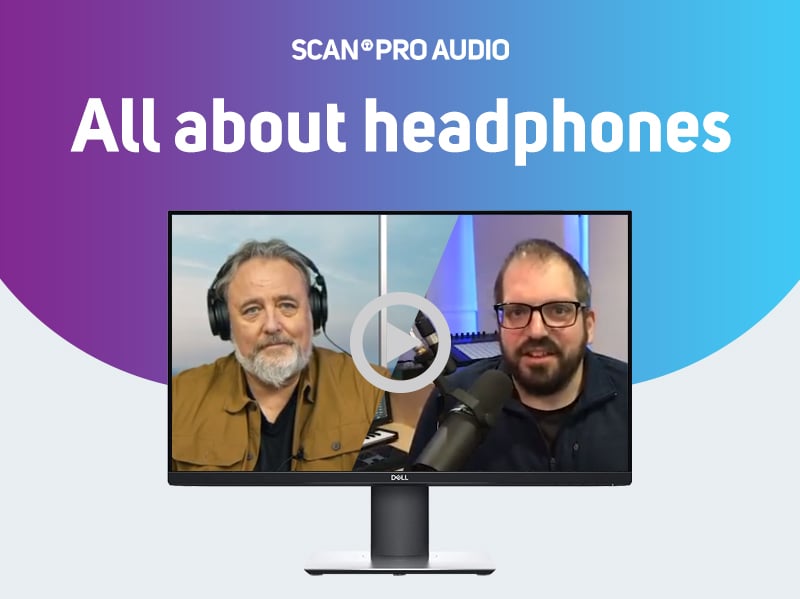 Using SCAN PRO VIDEO'S NewTek TRICASTER MINI 4K, we connected up Steve at Scan's HQ with Tom in his new production suite with an aim to cover everything you need to know about mixing with headphones, including the most suitable models and plugins.

Find your perfect headphones
AMD Ryzen for music production?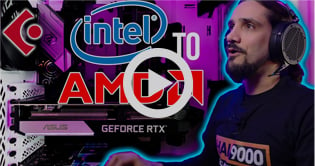 Steinberg's product expert Dom Sigalas wondered if he should upgrade from his existing 3XS PC to our new 3XS 'Zenstation' with a 16 Core AMD 5950X CPU. Here he puts them side by side on a quest for the ultimate Windows 10 powered DAW for Cubase and multimedia production.
WATCH NOW >
3XS Zenstation
• AMD Ryzen 9 5950X
• 64GB Corsair Vengeance LPX 3600MHz
• 8GB ASUS GeForce RTX 3060 Ti DUAL OC
• 500GB Samsung 980 PRO M.2 NVMe SSD
• 1TB Samsung 980 PRO M.2 NVMe SSD
• Microsoft Windows 10
£2,799.98
PRE ORDER NOW >
BUILD A 3XS PRO AUDIO WORKSTATION >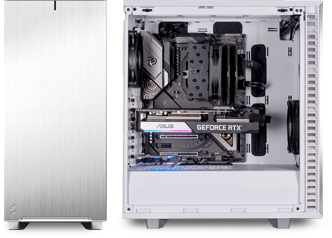 Benchmarking Cubase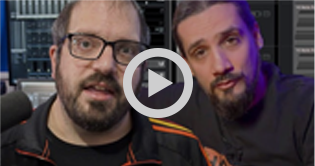 Dom's video then led to Tom and Dom working out how best to benchmark Cubase to measure performance, with the goal that you can run the test at home to analyse your own system… find out how
WATCH NOW >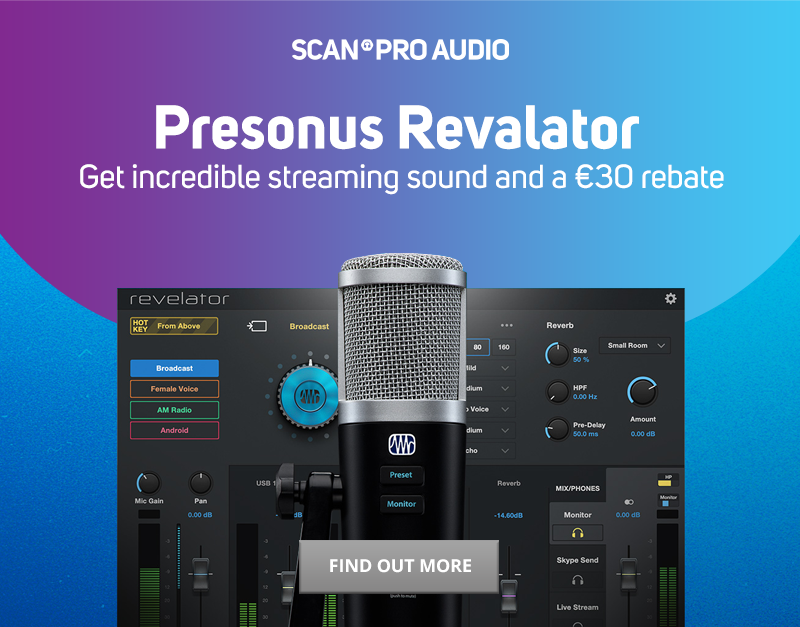 Make your stream sound like the pro's
Make your game streams, podcasting & music livestreams sound like the pro's with Presonus Revalator, best described as a digital mixing desk built inside the microphone.

The 'fat channel' processing gives a rich, clear tone with even volume to your voice, with the same type of tech found in their flagship StudioLive mixing desks. Features include voice effects, rumble filter, EQ, gate, compressor, limiter & reverb, with the choice of easy-to-use pre-sets or the ability to forensically control every aspect.

It has two 'loopback' channels in the control panel mixer that control levels of game sound, backing tracks and remote guests not only to your stream, but also providing individual sound mix feeds to Skype or Discord.

Revalator is versatile in many locations, with multiple mic capsules, so you can choose to pick up sound from one direction, either side or all around the mic.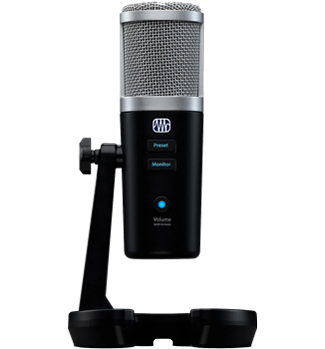 See how easy it is to configure to each application…
LIVESTREAMING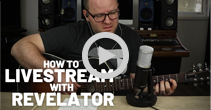 PODCASTING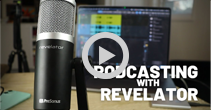 GAME STREAMING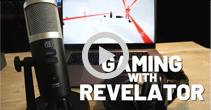 FIND OUT MORE >
Check out the latest from Scan Pro Audio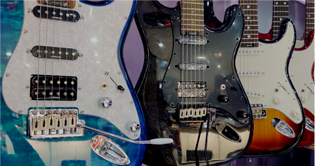 Discover the Scan Guitars channel
The new Guitars youtube channel from the Pro Audio team, gets in depth into all things guitars.
WATCH MORE VIDEOS >
Audix Headphones
Best budget closed-back headphones for mixing? we had to investigate not one, but four new closed back headphone models, now starting from a very modest £125.
WATCH VIDEO >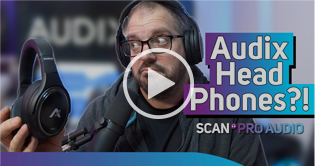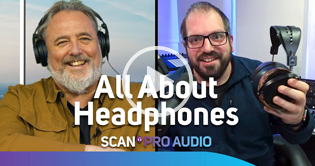 The Pro Audio Scancast
Our inaugural podcast of the year, we thought it would be a great idea to call Tom from the studio and ask about headphone mixing.
WATCH VIDEO >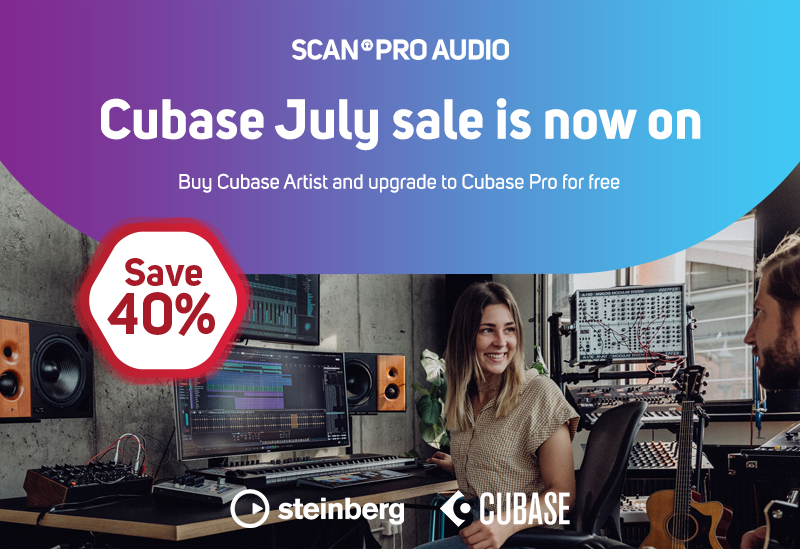 Cubase guides you on your music production journey
Ever thought about creating your own music? How about bringing your production up a notch? Maybe you need to streamline your workflow for upcoming deadlines? Whatever it is you need, Cubase can help you realise your full creative potential. From Hollywood's Blockbuster composers and Billboard Hot 100 producers, right the way through to budding bedroom producers, the music production world trusts the vast feature set, intuitive tools and unmatched sound of Steinberg's Premier music production software. Meet 'Cubase 11'.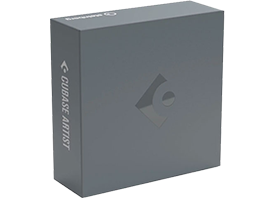 Steinberg Cubase Artist 10.5 - Retail Edition+ free update to Artist 11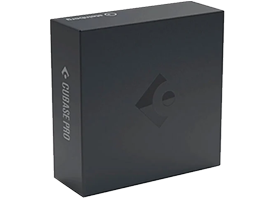 Steinberg Cubase Pro 11 Competitive Crossgrade
Bringing it together with Cubase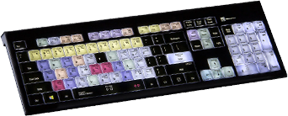 Simple and fast control for Cubase
Logickeyboard Astra Backlit Keyboard For Steinberg Cubase And Nuendo (PC) - Built-in Dual USB Ports, Scissor Switch Keys
BUY NOW >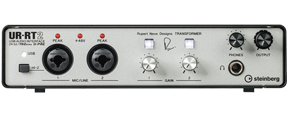 Bring studio-grade quality to a mobile production platform
Steinberg UR-RT2 UK USB Audio Interface with Rupert Neve Transformers, iPad Connectivity & DSP Effects
BUY NOW >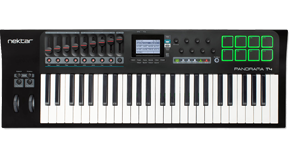 Deep instrument control in any DAW with VST/AU support
Nektar Panorama T4 49-Key MIDI Controller Keyboard with Deep Instrument / DAW Control, 8 Pads, Chord Mode
BUY NOW >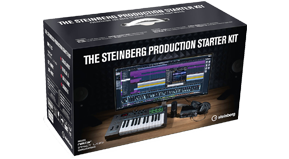 All the tool's you'll need to get producing professional sounding music
Steinberg Production Starter Kit : UR22c Interface, Nektar Impact LX25+ Keyboard, Condenser Mic, Cubase 10.5 Artist
BUY NOW >
Stay up to date with the latest from the Pro Audio YouTube channel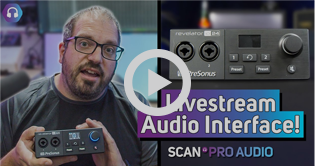 Take a look at the Presonus Revelator IO24
Flexible and versatile, the only audio interface designed for both recording and streaming
WATCH VIDEO >
SHOP NOW >
Touch enabled music production on Windows 10
Be more productive on the move with Windows 10's native support for touchscreen interfaces
WATCH VIDEO >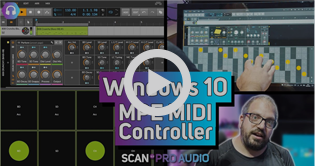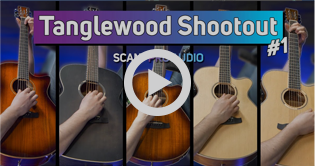 Tanglewood Acoustive Comparison #1
5 different Tanglewoods, 5 different sounds. No talking, just playing
WATCH VIDEO >
Not signed up to our Scanshot newsletter?
Our Scanshot goes out to all subscribed customers, offering them the latest offers and keeping them up to date with the latest tech info.It's easy to opt out, simply click the link in our emails.